In-Line 2-Module In-Circuit Test System i337x, Series 5i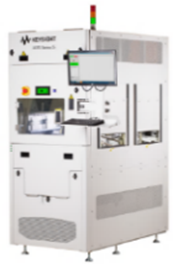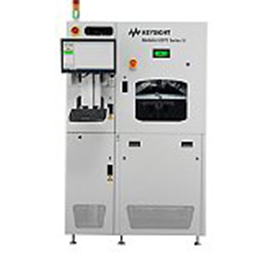 Description
The i3070 Series 5i retains the popular and proprietary Keysight short-wire fixturing technology used in our stalwart Keysight 3070 and i3070 systems.
Short wire fixturing eliminates problems commonly found with long wire fixturing, such as noise and deterioration of test stability. This translates into transportable, repeatable and stable tests on your i3070 Series 5i, even if you need to deploy tests halfway across the globe, or on different manufacturing sites.
The i3070 Series 5i brings ease of use to the busy line operator and test engineer. The card cage is mounted on heavy-duty slides, and can be easily pulled out to facilitate replacement of module cards.
An ergonomically designed drawer unit enables fixtures to be easily loaded onto or unloaded from the test system. These features save both time and effort, especially for lines running a higher mix of products.
An array of tools like intelligent fixture identification, board orientation detection and test plan revision controls are available to help you develop best-in-class automation solutions.
The i3070 Series 5i is fully backward compatible with your 3070 and i3070 test programs.
Key Features & Specifications
Short-wire fixturing technology ensures transportability, repeatability and stability
Innovative design ensures easy maintenance and fixture change
Compact chassis, saves 33% of floor space over conventional 3070 systems
Single point of contact for your automated ICT solution
Comprehensive in-system suite of boundary scan tools
For more details & consultation about this product, leave your details below