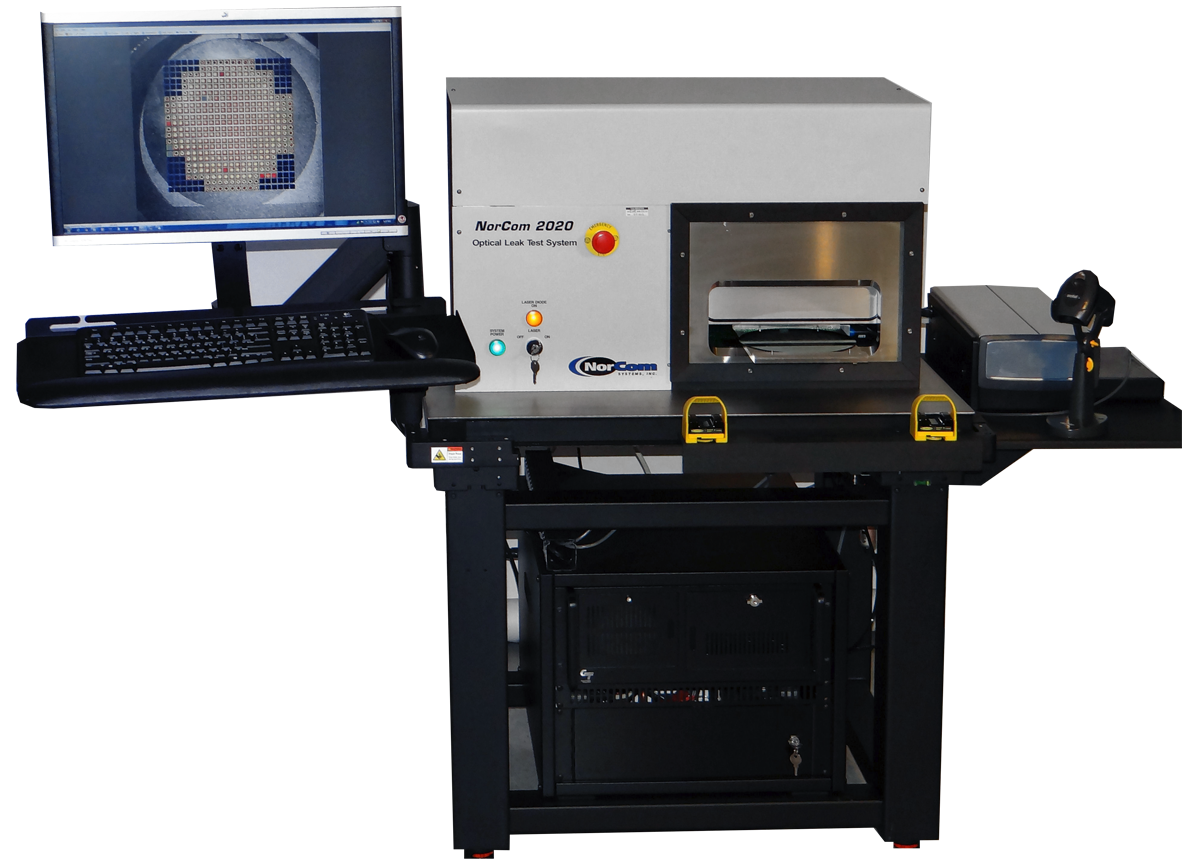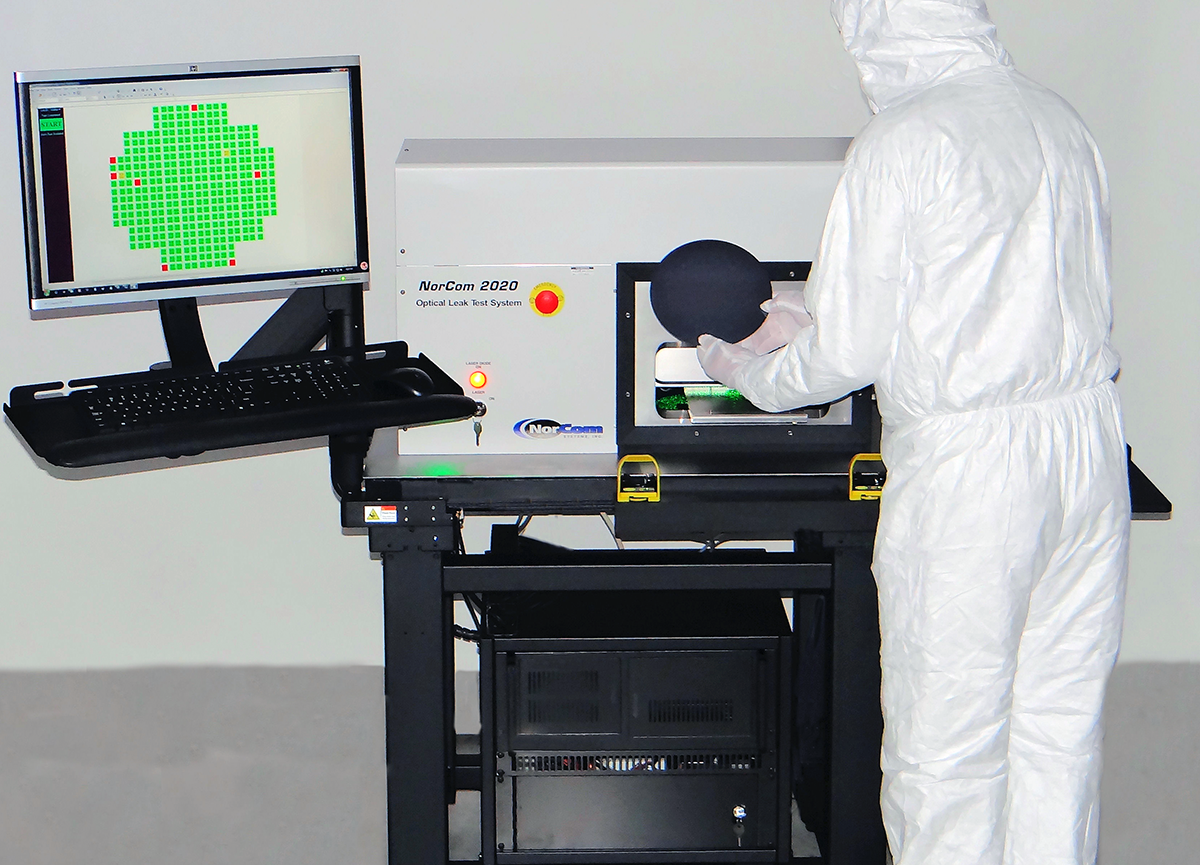 Description
The NorCom 2020-WL inspects MEMS and other wafer level devices for both gross and fine leaks simultaneously while automatically rejecting all leaking devices. The system accepts up to an eight inch wafer that can be optionally loaded into the machine on saw frames measuring up to eleven inches square.  The equipment is easy to setup and use, and the results can be networked to an SPC system for tracking all devices tested. It is ideal for leak testing any wafer level device that has an internal cavity. The system can inspect up to 1000 devices per cycle in both the singulated and un-singulated states.
The NorCom 2020-WL reports quantitative leak test results in the industry standard units of cc-atm/second of the test gas used. Because Optical Leak Testing is measuring the lid deflection of the package under pressure and not measuring molecules of the test gas, it is not susceptible to gas absorption issues or require long pressure bombing like helium mass spectroscopy.
Key Features & Specifications
Quantitative results measured in cc-atm/second helium
One-step calibration and setup
Simultaneously tests for fine and gross leaks
Inspects MEMS and other wafer level devices.
Provides Statistical Process Control (SPC) for tracking of test results
MIL-STD 883 Method 1014, MIL-STD 750 Method 1071
Can inspect up to an 8″ wafer on or off the saw frame.
Benefits:
Reliable and repeatable test results
No helium mass spectroscopy or bubble testing
Increases production throughput
Improves packaging process control
Eliminates back-end production bottlenecks
Minimal training required.
Applications:
Mems and wafer level devices with an internal cavity
For more details & consultation about this product, leave your details below