NORCOM 2020 - The Most Advanced Leak Test System Available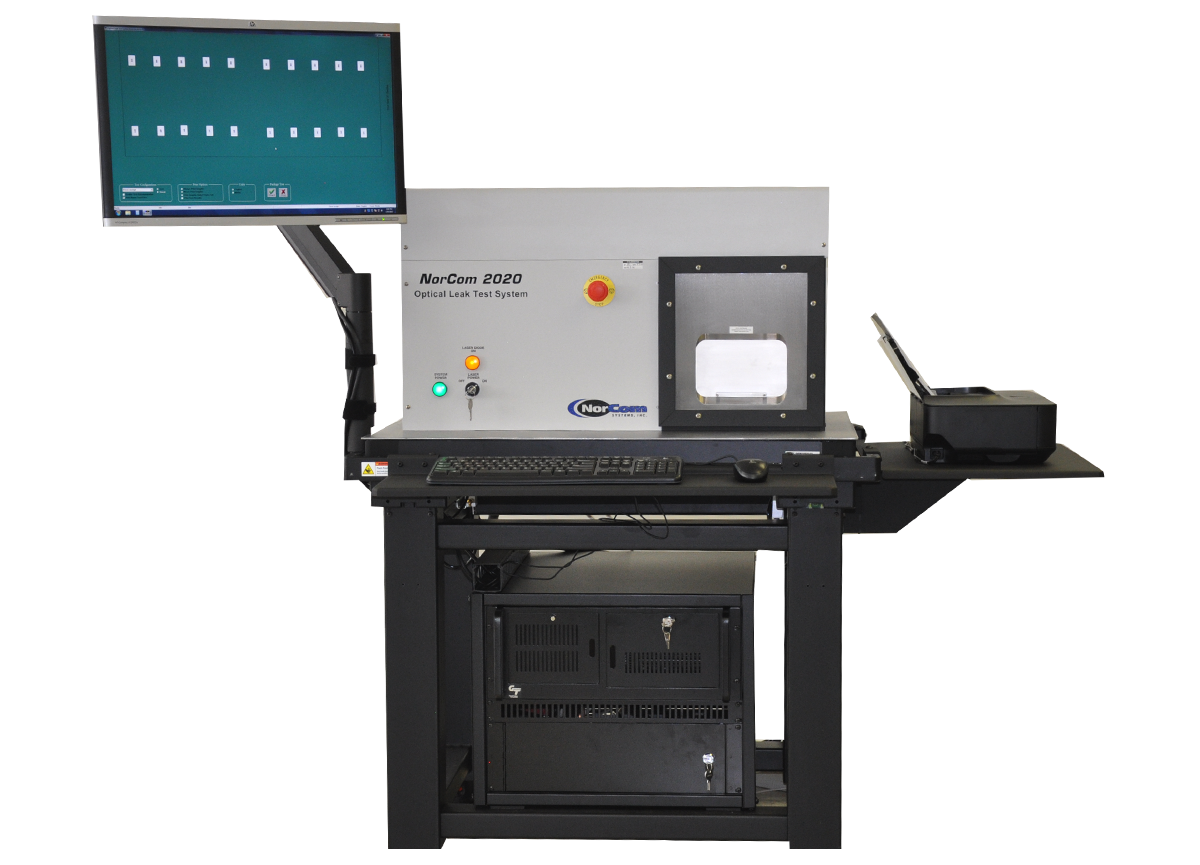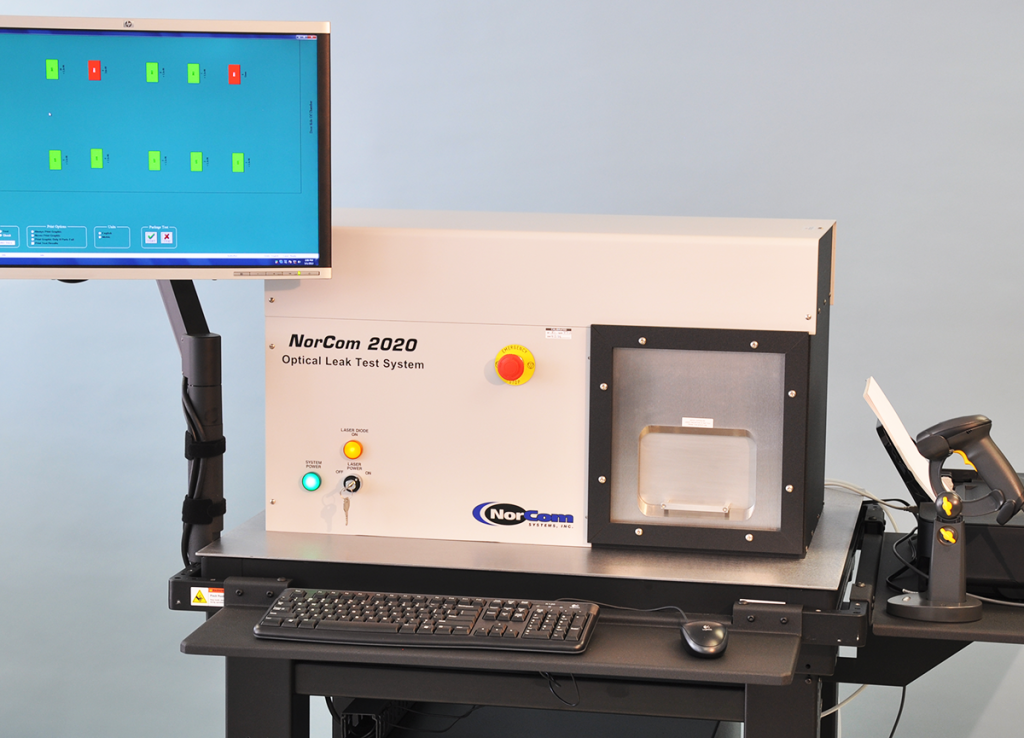 Description
The NorCom 2020 provides automated in line, full matrix leak   testing of hermetically   sealed microelectronic and optoelectronic devices. It eliminates the need for helium mass spectroscopy and gross leak bubble testing by utilizing a patented laser interferometer to simultaneously measure gross and fine leaks in hermetic devices.
Since the reliability of hermetic electronic packages is dependent on the detection of gross and fine leaks, the NorCom 2020's pinpoint accuracy, repeatability and increased production throughput make the system an essential requirement for hermetic device production.
The NorCom 2020 provides quantitative leak test results in the industry standard of cc-atm/second helium. The system is ideal for optoelectronic, semiconductor and PC board-mounted devices for military, aerospace and telecommunication applications.
Key Features & Specifications
Simultaneously tests for fine and gross leaks
Quantitative results measured in cc-atm/second helium
One-step calibration and setup
Tests variety of hermetically sealed devices, including PC board-mounted and pig-tailed packages
Provides Statistical Process Control (SPC) for tracking of test results
MIL-STD 883 and MIL-STD-750 compliant
Benefits:
Reliable and repeatable test results
No helium mass spectroscopy or bubble testing
Increases production throughput
Improves packaging process control
Eliminates back-end production bottlenecks
Minimal training required.
Accommodates "welding trays" from typical seam welders
Eliminates red dyes used with Kr85 gross leak testing
Not susceptible to gas absorption like helium mass spectroscopy and krypton 85 testing
No helium bombing required
Applications:
Military Hi-Rel
Microelectronics
Optoelectronics
Microwave
PC board-mounted devices
Relay
Medical devices
Display devices
MEMS
For more details & consultation about this product, leave your details below